Call us to book your Stay and Play package
Elf The Musical is currently on stage at The Boardwalk Theatre in St. Clair! Give us a call to inquire about our Stay and Play Packages or visit thumbcoasttheaters.com to learn more about the shows!
Elf The Musical Tickets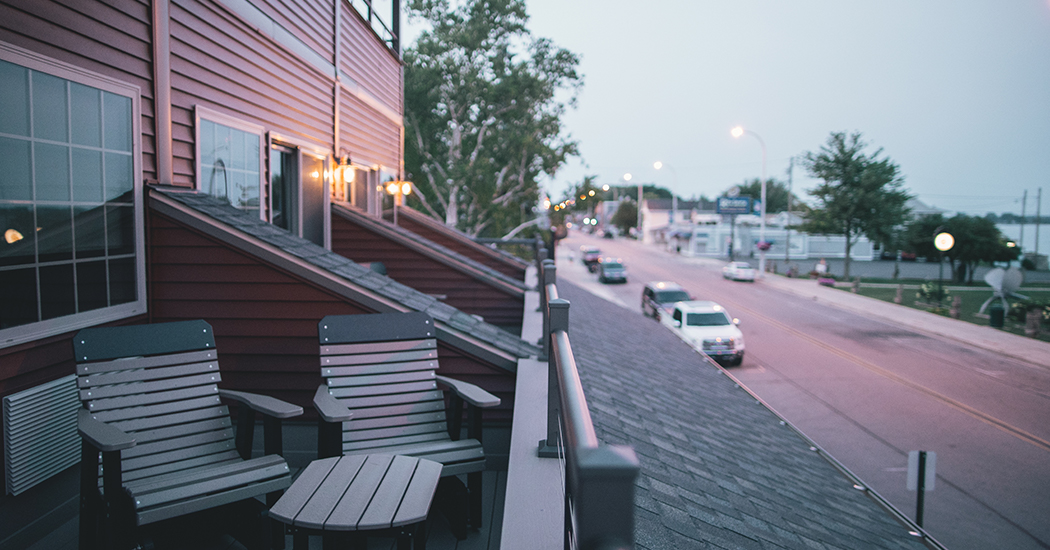 About Us
The Inn on Water Street is a contemporary, quaint and intimate boutique hotel, located in Marine City with a beautiful view of the St. Clair River. Our guests enjoy our modern farmhouse décor with contemporary amenities. During your stay, you can also enjoy a quiet stroll in our small town, which has many unique shops. If you would rather stay in, sip on a glass of wine right from your balcony, as you watch a freighter go by. Don't worry if you have a pet at home, bring them along, we would love to have them! Stay for a night, or stay for a weekend, either way, the Inn on Water Street will be sure to suit your needs with our warm, comfy atmosphere and friendly service.
Book Now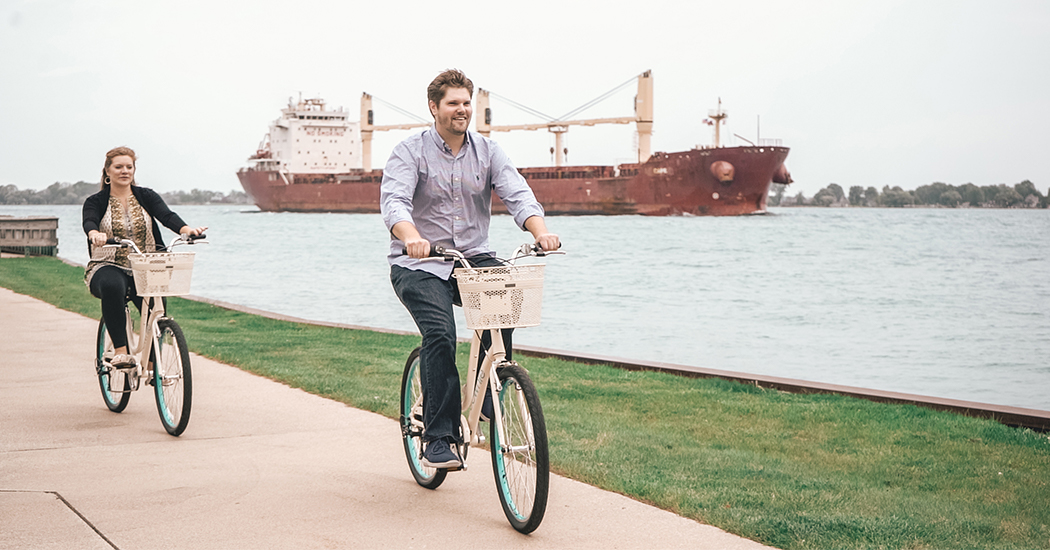 Our Location
The Inn on Water Street is located in the beautiful & historic Marine City, on the corner of Bridge Street and South Water Street. Here, we like to celebrate the shipbuilding and agricultural heritage. Charming modern farmhouse décor greets you during your stay. Enjoy the stunning close-up views of the international St. Clair River shipping channel from the comfort of your own balcony while sipping on a glass of wine!
Book Now
A Room With A View
The Rooms
The guest rooms were designed to feel more like home with a unique floor plan, and with cleanliness in mind so that each guest can feel like the first to enjoy the space. And, oh that bed! You'll feel like you're sleeping on a cloud.
Virtual Tours
Take a Virtual Tour before your stay and get a glimpse into the different accommodations and hotel features! Visit the Rooms page, choose a room, & take a tour!
The View
Over two-thirds of our rooms have fantastic views of the St. Clair River; most with private balconies for lounging in the fresh air, and watching the steady show of boats and nature drifting by.
Pet Friendly
We love our pets and hate to leave them behind so we created a pet-friendly Inn with easy to clean surfaces so all traces of Fido can be easily swept away post-visit. It's a great town for walking with pets and enjoying the mix of small town and nature.
Up North Vibe Without the Drive
Marine City is a destination that feels a world away within an hour of Metro Detroit!
Online Booking